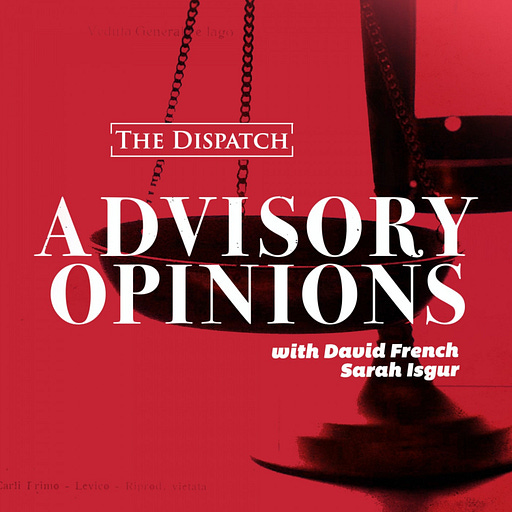 Apr 6, 2020 • 58M
You Magnificent Bastard
Advisory Opinions is a new podcast from The Dispatch. Hosts David French and Sarah Isgur have a weekly conversation about the law, culture, and why it matters.
A captain is fired after a letter detailing the Navy's failures in dealing with the coronavirus outbreak is leaked. The intelligence community inspector general is fired for his role in the Ukraine matter. Queen Elizabeth II gives a rare address to the United Kingdom. David and Sarah have thoughts.
See omnystudio.com/listener for privacy information.